Hervey's Roof Terrace
The only roof terrace bar in Derry!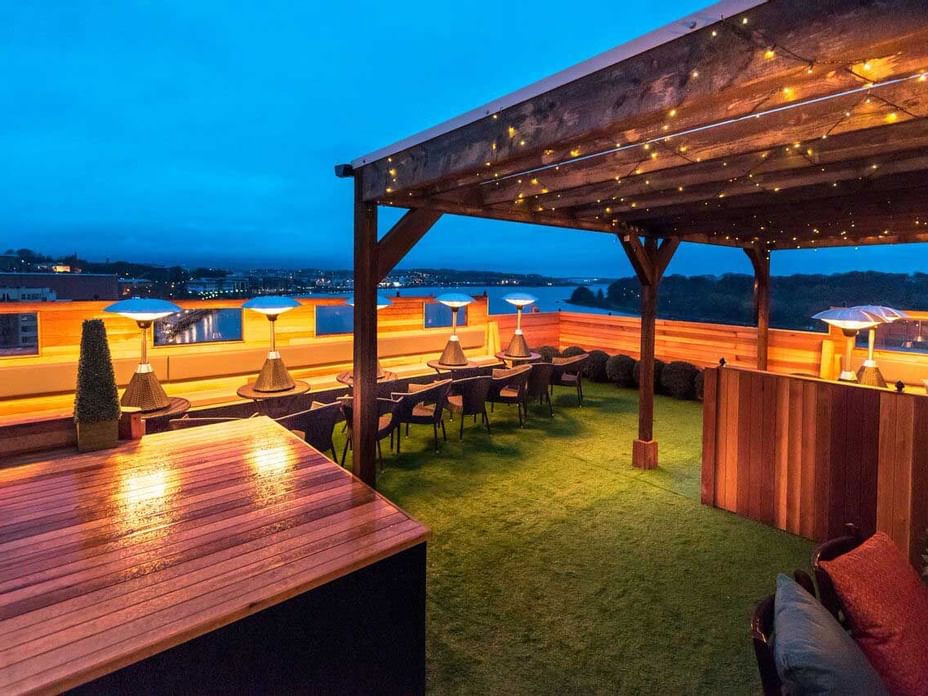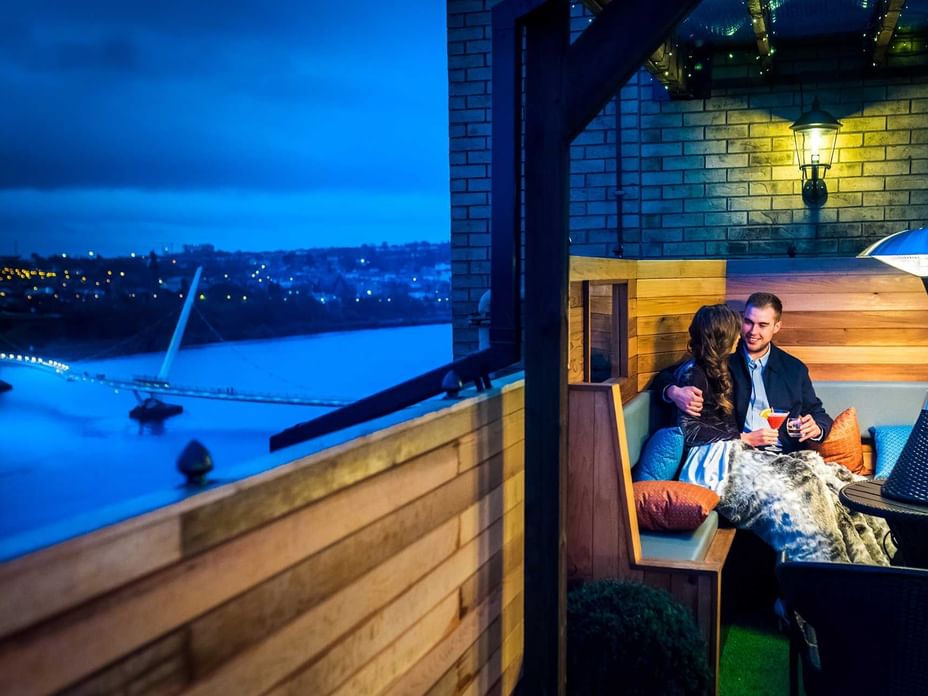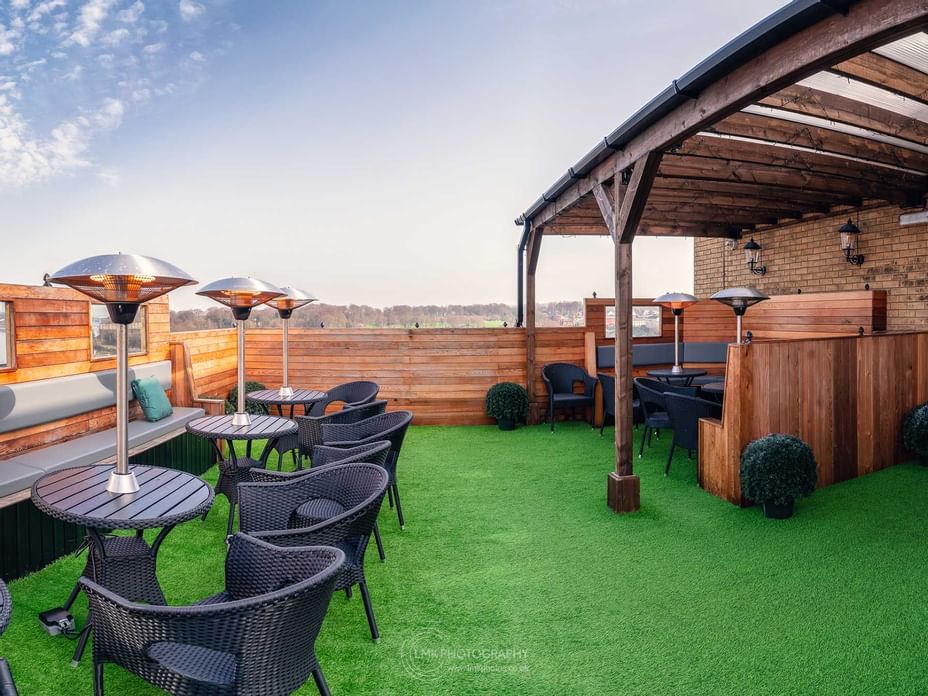 Fancying sipping a cocktail at a stylish bar in Derry, whilst enjoying breath-taking views of the River Foyle, Foyle Bridge, and The Peace Bridge?
Then look no further! Hervey's roof terrace, located on the 7th floor of City Hotel Derry, is the perfect spot to view our beautiful city. With faux grass floor, hedging and relaxing lounge areas, Hervey's provides a chic city sanctuary for any event.
From weddings and company parties to birthday parties, Hervey's is the ultimate exclusive private venue to party under the stars. The panoramic views provide endless opportunities for capturing magical moments and sensational photographs against the city's stunning backdrop.
Features include:
Panoramic views of the city
Landscaped garden which is partly covered
Fully stocked private event bar
Outdoor heating
Whatever the occasion, Hervey's Roof Terrace will guarantee the wow factor.