Museum of Free Derry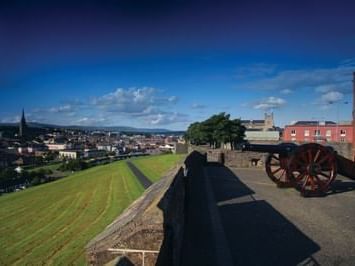 Spend an afternoon visiting our fantastic museums full of the history of our wonderful city. Start off with the Mueseum of Free Derry. This museum is located in the centre of Derry's Bogside district, only a short distance from the central bus station and firmly on the 'Troubles' tourist route. The museum provides a compact history of the political history of the city and includes artefacts from Bloody Sunday (30th January 1972) and its aftermath.
It is a very moving experience and should be visited in conjunction with walking the city's walls and a visit to the Tower Museum.
55 Glenfada Park BT48 9DR Northern Ireland United Kingdom
Monday09:30 - 16:30
Tuesday09:30 - 16:30
Wednesday09:30 - 16:30
Thursday09:30 - 16:30
Friday09:30 - 16:30
Saturday13:00 - 16:00
Sunday13:00 - 16:00