Executive Junior Suites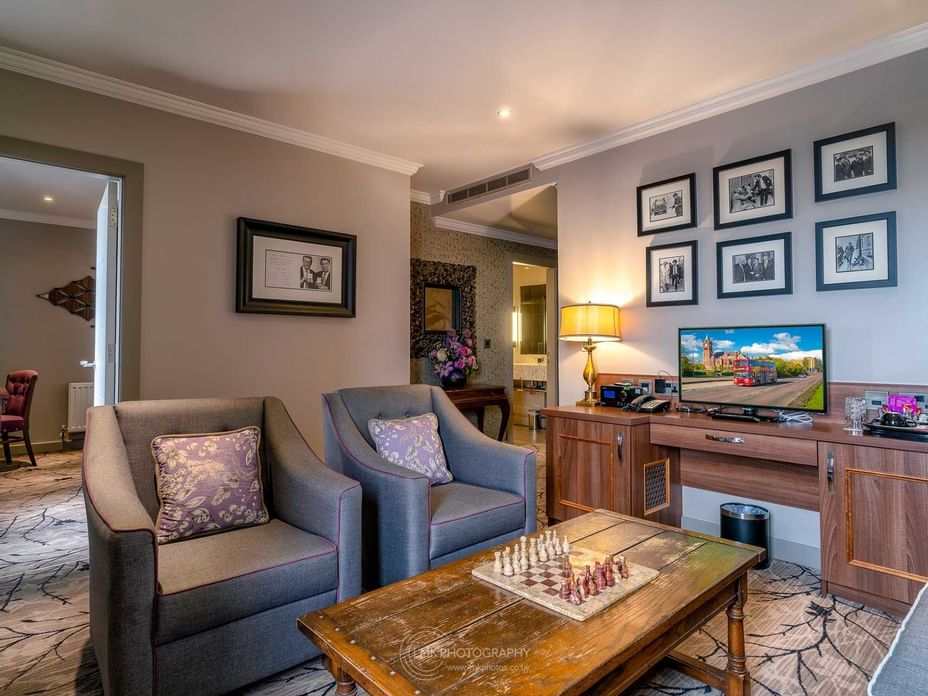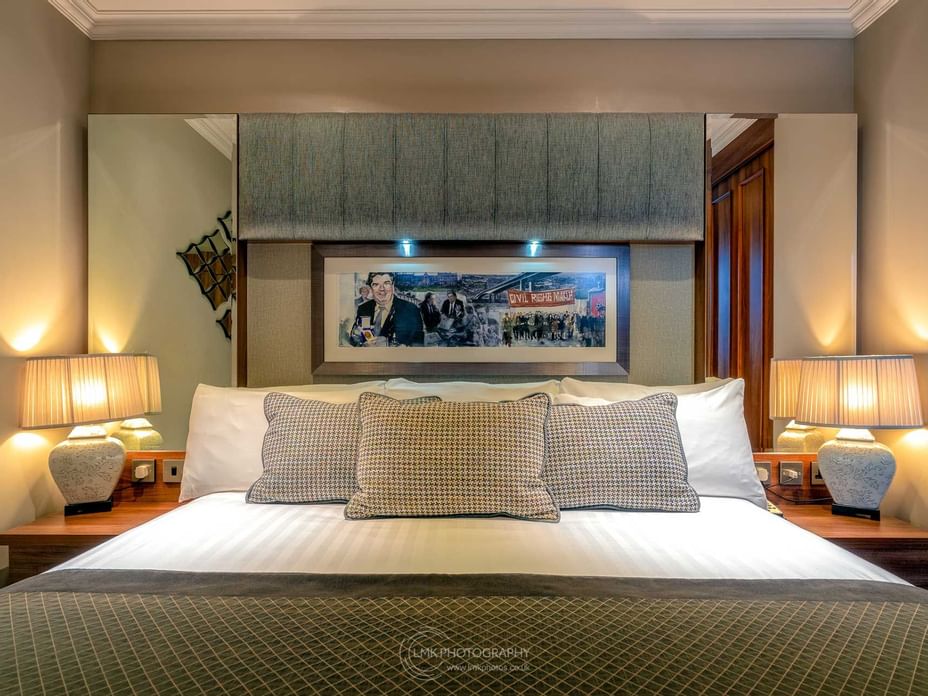 Our junior suites feature separate living area and bedroom for guest comfort and are designed with inspiration from the City's history, culture and well known residents with personal items and design features, making each room unique.
Room size 29 sq. MT approx.
The Collection features two Executive Junior Suites which are designed around two of Derry's most famous residents, John Hume & Seamus Heaney. Seamus Heaney has been called "the most important Irish poet since Yeats" & ""the greatest poet of our age", a quote from his work "The Cure At Troy" is included on the feature wall in the living area of this suite. John Hume was an Irish former politician from Derry, Northern Ireland. He was a founding member of the Social Democratic & Labour Party, & was co-recipient of the 1998 Nobel Peace Prize, with David Trimble.